Bovada Plus Betsoft equals Great 3D Slots!
Wager over $100 on any of these new games and receive a $33 cash bonus, paid right into your account. Also, from October 15th through to November 15th you will earn treble casino points for every $10 played, and each point you earn gives you a shot at winning one of the five True 3D Home Experience packages, totaling $30,000 in value. Now that's a great way to launch these sweet games! So now you know about the launch and the promotion, what about the games? Here's a quick look at some of the best on offer...
Mr Vegas Has Arrived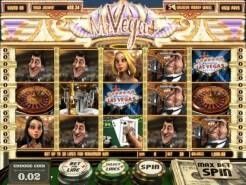 Have you ever want to be king of the Vegas Strip, the ultimate high roller, with everything available and delivered right to your table? It's just a dream for most of us, but now we call all at least pretend for a while. Introducing Mr Vegas, the great 3D slot available now at Bovada with stunning graphics and a fun Las Vegas theme this slot will transport you to another world where you rule the roost and all you desire is at your beck and call. It's a great five reel slot with all the features you could wish for and more.The bonus features could make you the high roller too, with the mini-slot, roulette and money wheel, all having the potential to pay out big style!
Dare you Take on The Slotfather?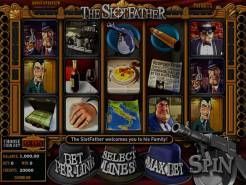 The Slotfather has a saying, "I will offer them a jackpot they can't refuse". This is another great slot by Betsoft with a very cool gangster theme. Slotfather will take you into the secret underworld of the men in big suits and big cash. The characters you meet in this slot are great, with Sammy Quickfingers, Frankie the Fixer and the gang all out to help you grab the big prizes. It includes some very nice bonus rounds including instant wins, scatter symbols and of course the wild symbol all helping you build that bank roll.

Get Your Hands on some Black Gold!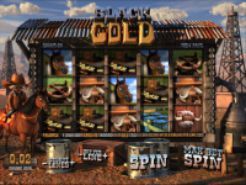 Black Gold has a fun theme to it. Imagine you are way out West one of the first to go searching for oil out in the middle of nowhere with only your trusty horse and the clothes on your back. That's Black Gold for you, and when you hit it, you get to strike it rich! It's tough way out West but Black Gold can make you life so much easier, with great features and big rewards when you the features on this action packed slot.