Loosest Slots on Bovada
You play slot games hoping to win money. Ideally, you want to win the jackpot or top prize. If you play for real money, the best way to win is by playing the loosest slots. Take a closer look at what to look for when you're looking for the best slots to play. Use our guide on the loosest slots on Bovada to find games to get you started.
What Is a Loose Slot?
What is a "loose" slot? It's a slot game that has a higher slot game RTP than most. Most industry experts define a loose slot as one that has an RTP of more than 96%. Are you not sure what RTP is? It stands for "returned to player." It's the percentage of funds that are taken in from bets over a period that's returned to players during that time. The phrase "period of time" is important. The RTP doesn't mean that you'll get 96% of your $100 in bets back during your session. It means that over months or years, the slot game usually returns that percentage of the total wagers. Say that dozens of players wager a total of $10,000 on a slot game in six months. With a 96% RTP, $9,600 is returned to players. You might be one of the players to win, but you might not. Odds are in your favor to win something, however. Sticking to loose slots doesn't guarantee that you'll always win cash playing an online slot game, but it increases your odds of winning. That covers the RTP, but there's another factor. You need to look at the slot game variance. Variance covers the range of prizes that a slot game hands out. If there's a video slot where players usually hit smaller payouts, the variance is going to be low. A high variance slot game is one where the range of wins varies from jackpot wins to smaller payouts.
Bovada's Loosest Slots
Some casino software providers don't publish their slot game RTPs. Bovada adds them when that information is available, but it's not always there. If it is, you'll find it somewhere in the rules or paytable information.
#1 – 5 Times Vegas Slots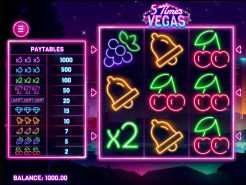 Per Bovada, 5 Times Vegas has a slot game RTP of 96%. It's a 3 reel, 3 payline slot with no frills but high payouts. Three x5 symbols pay 1,000 times your bet. The x2, x3, and x5 symbols are also wild multipliers and increase payouts they help form.
 
 
 
#2 – Cosmic Quest 2: Mystery Planets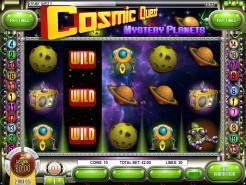 The RTP of Cosmic Quest 2: Mystery Planets isn't published by Rival, but several experts calculate it at over 98%. That makes it one of Bovada's loosest slots. This i-slot has an expanding wild Rocket Ship, a free spins bonus round that doubles winnings, and the Scatterstronaut bonus round where you fly a space ship through a course and win cash.
 
 
#3 – Golden Buffalo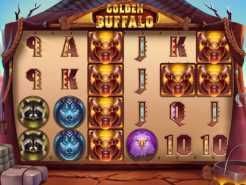 Bovada lists Golden Buffalo slots' RTP at 96%. It's not the highest out there, but it just meets the definition of a loose slot. The Wild West, animal-themed slot wows players with stacked wilds, wild multipliers of up to 3125x, and a free spins bonus round.
 
 
 
#4 – Gold Rush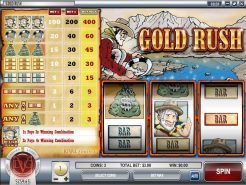 Bovada doesn't specify the RTP of Gold Rush slots, but most casinos and experts put it in the 96% to 97% range. This 3 reel, single payline slot game has a money and Gold Rush slot game theme with a top payout of 400x if you wager three credits. The Wild Gold Miner doubles and quadruples payouts when he helps form the win.
 
 
 
#5 – Grandma's Attic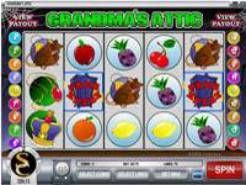 Grandma's Attic is a surprisingly fun game with an estimated RTP of just over 96%. Three Skeleton Key scatters triggers an interactive bonus game that has you choosing items in the grandma's attic and winning cash. There's also a free spin bonus round where your winnings are tripled.
 
 
 
#6 – Reel of Fortune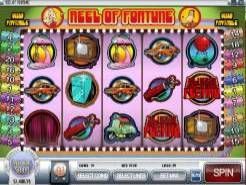 The game show-themed Reel of Fortune slots has a slot game RTP of just over 96%. The reason slot game winners flock to it has more to do with the bonus round than the fact it's one of the loose slots at Bovada. In one bonus round, pick one of the curtains and see what's behind. You want your choice to reveal a money bag. There's also a Plunko bonus round where you drop chips onto the cash board and see where they fall.
 
 
#7 – Rock On!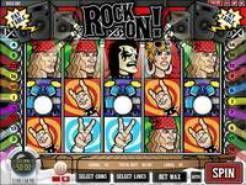 Here's another slot game where Bovada doesn't have the RTP published, but several experts put it at just over 98%. It's has a rock and roll theme and incredibly fun bonus rounds. One of them is patterned after the popular video game Rock Band and requires you to hit the notes on the guitar at the right time. The more of the song you play correctly, the more cash you win.
 
 
 
#8 – Scary Rich 2
This spooky Halloween slot is estimated to have a slot game RTP averaging around 96%. Werewolf scatters trigger a bonus round with 13 free spins and expanding wilds. Wilds have a special feature, too. If you have two of them, you get a 3x multiplier. Three of them give you a 6x multiplier, and four increases the multiplier to 13x. The top prize in this game is 10,000 coins, which makes it very appealing.
 
 
 
#9 – Watch the Birdie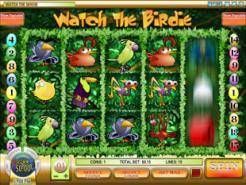 Watch the Birdie is a game for birding enthusiasts. As a result, the bonus round game is all about spotting birds while out in the woods. An expanding wild is this 5 reel slot game's other bonus feature. The animal-themed slot game has an average RTP of 96.2%.
 
 
 
#10 – Wheel of Cash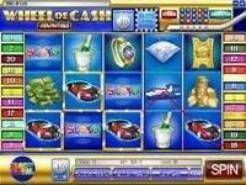 Finally, one of the loose slots at Bovada is a game show slot patterned after Wheel of Fortune. Wheel of Cash has a slot game RTP of about 96.5%. Bonus features include a free spins bonus round. There's also a side game where you play the Sloto and get up to $1,000 if you get the right number of matches. There's also a prize wheel bonus round where you keep building cash and risking it all to win more or collecting what you've won.
 
 
 
Bovada Slot Games Are Available in Mobile and Instant Play
There are other loose slots, but these are some of the loosest slots on Bovada. We've spent hours testing them out and feel that they're some of the best slots to play if you're looking for the higher odds of winning some cash. Play them on your Android or iOS phone or tablet or load them in the instant play casino. These slot games do allow you to play for fun using demo play before you make the switch to play for real money.