Slots LV - Big Jackpots
Players associate gigantic jackpots with slots. We understand the appeal. Going from having minimal savings to being a multi-millionaire in a matter of minutes would be life-changing. Players love to watch jackpots grow to enormous heights, never knowing if they'll be the next jackpot winner. When you're among those that dream of winning a massive amount of cash, Slots.LV is the place to be. With a range of jackpot games that include slots and table games, you have ample opportunities to strike it rich. Follow our tips to make sure you're playing to win and choosing the best jackpot games to play for real money.
Jackpot Slots You Don't Want to Miss
Start your journey to thousands or millions of dollars with Slots.LV jackpot slots. Spin the reels on any of these slot games with huge progressive jackpot prizes.
777 Deluxe Slots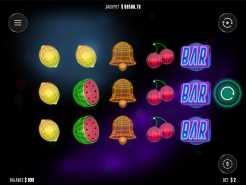 Bonus features are just part of the fun in 777 Deluxe slots. Three mystery symbols can turn into a bonus symbol, which triggers the bonus round. This round becomes a 3 reel slot game where you win the jackpot if you get three golden 7s. At the time of writing, the progressive jackpot was almost $153,900.
 
 
A Night With Cleo Slots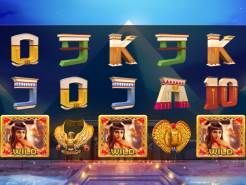 Cleopatra slots are all the rage, and this is one of the best! The jackpot currently sits at $238,407. Even if you don't win the jackpot, a gamble feature doubles payouts up to five times. There's a 15 free spins bonus round. The progressive prize is awarded randomly, so you can win it after any spin.
 
 
 
 
Cyberpunk City Slots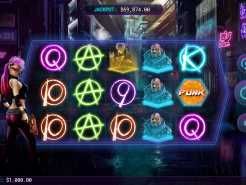 Two scatters trigger the bonus round with 10 free spins in this well-designed 5 reel bonus slot. The animated cyberpunk heroine sits on the left side of the reels waiting for the action. She's also able to turn high-paying symbols into random wilds. If you win the jackpot that's currently worth more than $36,500, you'll win it randomly at the end of your spin.
 
 
 
Gold Rush Gus Slots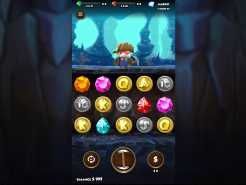 This 5 reel slot game is unique. Gold Rush Gus sits above the mine shaft, and his ax swing reveals the symbols below. The global progressive jackpot builds every time a player spins the reels and is awarded if a diamond is found in the treasure chest. There are also two mini jackpots (Green and Red) and instant cash prizes linked to the different gems you collect when treasure chests appear. Right now, the progressive jackpot is worth more than $35,300.
 
 
Mystic Elements Slots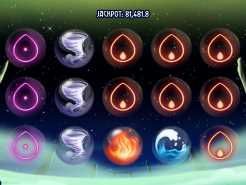 Mystic Element's theme focuses on the powers of earth, wind, fire, and water. Mystery symbols transform into others to increase payouts, and three or more of them award free spins and a 3x multiplier. The progressive jackpot is currently worth more than $79,600. Win it by getting five light symbols in the free spins bonus round.
 
 
 
 
Reels and Wheels XL Slots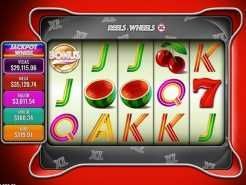 It's not surprising that this game is a favorite with slot game winners. Start with the free spins bonus. Get up to 10x extra on each of the 12 free spins. You might trigger the Bonus Wheel bonus round where you win a multiplier of up to 500x or trigger the Jackpot Wheel. That's the key to winning one of the five progressive jackpots. Spin the Jackpot Wheel, see where it lands, and you could win one of the jackpots that are currently estimated at:
Mini – $440
Minor – $1,770
Major – $19,388
Mega – $70,626
Vegas – $538,432
Shopping Spree Slots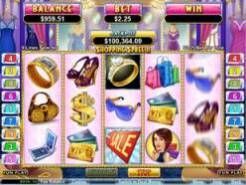 Window shopping is all the rage, and it pays to check out what's in the storefront's window in this game. The progressive jackpot is currently worth $482,262 and climbing. To win it, line up five diamond rings on an active payline while placing a max bet (9 paylines at $1.25 per line for a total of $11.25).
 
 
 
 
Table Games With Huge Progressive Jackpots
After working your way through the slots, progressive jackpot table games are just as much fun. These are our three favorites.
Caribbean Hold 'Em
In Caribbean Hold 'Em, bet $1 to $500 and add an extra $1 chip to qualify for the progressive jackpot. In this poker game, you want to land the lucky royal flush. Do that, and you win the jackpot. If you get close with a straight flush, you get 10% of the pot. How much is that pot? It's currently more than $19,000.
Caribbean Stud Poker
Bet extra and activate the progressive jackpot prize that's currently worth $19,207. It's been well into the $100,000 range when a lucky player lands the prize. To win the jackpot, play this poker game and set your sights on a royal flush. A straight flush gets you 10% of the pot, which is still impressive considering you can play for as little as $2 and qualify for the jackpot.
Let 'Em Ride
Do you have what it takes to form the winning poker hand? In Let 'Em Ride, wager the extra dollar to be eligible to win the progressive pot that's often well over $40,000 when a winner hits the jackpot. Paying $1 to win tens of thousands of dollars is well worth it. Place your bet and wait for your three cards. Two other poker cards are dealt face down. To win the jackpot, you want a royal flush. If you get a straight flush, you get 10% of the jackpot prize. Before you use casino promotions on progressive jackpot games at Slots.LV, make sure you're eligible to win the jackpot with that casino coupon code. Sometimes coupons limit the amount you can win using casino bonuses. You don't want to claim Slots.LV no deposit bonus codes and then find out that you're limited to $100 in winnings. Prizes continue to grow substantially until someone wins. Slot game winners are never disappointed by the bonus rounds, free spins, and payouts in these jackpot slots. Table games are just as delightful with these online casino card games paying plenty of cash. Join the casino now, and maybe you'll be the next jackpot winner.