Bovada Summer Promo - Casino Heat Wave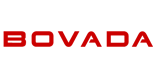 The awesome US friendly online casino Bovada is getting ready for a hot long summer and they are kicking things off with the great little promotion Casino Heat Wave. This promotion is up and running right now and offers some great prizes for doing what you love to do....play online casino games. This is such a sweet and simple promotion you don't even have to think about, you can just sit back and enjoy the superb online games at Bovada and relax. This promotion rewards your staying power and the more days you play from right now through until July 7th the more cash you will earn. You can be part of the action by logging in to your Bovada account and playing your favorite games and should you wager $50 for ten consecutive days you'll be rewarded with a free $10, but it won't stop there, and this is how it pans out....
10 to 19 days $10
20 to 29 days $25
30 to 39 days $50
40+ days $100
As you can see, the more you play , the more Bovada will pay. It's worth noting that you will need to wager $50, and that means wager, not lose! For example, if you play 10 x $5 blackjack hands and win every single one you will still qualify for the promotion, you do not have to lose a cent. This is a great way to get your summer started right with Bovada and don't forget that if you are not a member at Bovada Casino yet then get signed up right now and receive the fantastic $3,000 welcome bonus. Want more great news? You got it, as Bovada Casino is now mobile and you can enjoy some of your favorite slots and table games from your mobile device be it iPhone, iPod Touch, iPad and anything powered by Android. You get the same promos and a shared account with your regular online casino account that doubles your fun at Bovada!